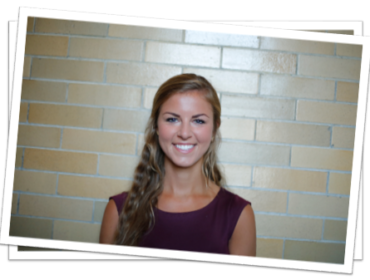 Back to blog
The Internship Experience at Harmony Healthcare IT: Allison Sroda
08.16.2016
Allison Sroda loves technology — and now the healthcare industry — after completing a junior database analyst summer internship at Harmony Healthcare IT.  She currently is a senior majoring in Informatics with a cognate in Business and a minor in the Kelley School of Business at Indiana University (IU) in Bloomington.
"Technology is very fascinating and I am hopeful for what the future may hold. I think technology and healthcare working together will bring great things and I want to be a part of that," explains Allison who is a member of the Women in Computing Club (WIC) and Women Empowering Success in Technology (WESiT) at IU.
Harmony Healthcare IT interns gain practical work experience on a team that focuses on the secure storage and long-term access to vital medical records. Interns work alongside experts to learn more about data mining, mapping and archiving.  The goal is to help healthcare organizations reduce technical risk, IT labor and maintenance costs during the decommissioning and replacement of applications such as hospital, laboratory and practice management systems; electronic health records, enterprise resource planning software, and general accounting and human resource/payroll systems.
"Allison has gained vast experiences in databases, extract/transform/load (ETL) processes, technical infrastructure, and medical records management," comments Tai Gunter, Database Analyst Team Lead. "With these skills, I am confident she will excel in a similar position after completing her education."
While product innovation is important, interns also gain exposure to a bigger picture. The HHIT team is committed to its mission: to preserve vital information so that lives may be improved. The company's product, Health Data Archiver, and related data availability services literally could change the course of patient treatment by providing a comprehensive, historical narrative available at the point of care. And, the company's interns are involved in advancing the mission.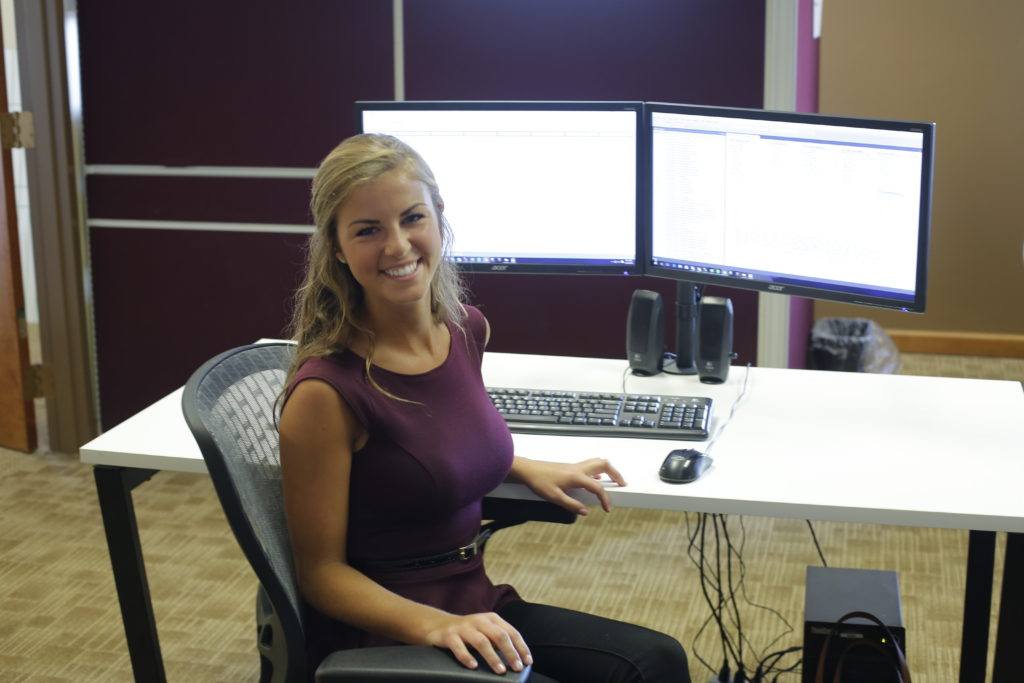 Allison's thoughts on the HHIT company culture:
I've had such a great experience being an Intern at Harmony Healthcare IT. Everyone is very welcoming and excited to work together. The people here love to help me learn and push me toward new opportunities. My co-workers are constantly checking on me and always offer an open door for any questions. I truly feel comfortable going to anyone and asking for help. This company puts their customers' needs first no matter what and they always do the right thing.
Allison's thoughts on lessons learned this summer:
This was my first full time job so I will take with me the experience of working with others on a team toward a goal for the customers. There are so many steps and people a project must go through in order to get the end result and it is cool being part of something where every step and person counts.
Allison's advice for other students about the value of an internship?
Getting an internship is very important. Not only does it give you the experience of what a real full time job feels like, but it also opens you up to many networking opportunities or even a future job where you intern. It can help give you guidance and skills to take you where you want to go. I learned a lot about what I like to do and what I am good at through my internship at Harmony Healthcare IT. It has opened me up to so many future opportunities and it was so worth it.
Are you looking for the kind of work experiences Allison got? We'd love to talk to you. We're always seeking highly-motivated, self-starting students like Allison to work with our team. Contact us to learn more about our intern program.