Work in South Bend, IN
Harmony Healthcare IT provides technology solutions for healthcare organizations which safeguard protected health information, increase staff productivity and maximize cash flow. We specialize solely in healthcare technology – driving accessibility, security, efficiency and quality for our customers who rely on accurate clinical data to provide care for their patients. We are best known for our excellence in data extraction, migration and retention of healthcare records, ensuring system reliability and data integrity 24/7.
Benefits For Full-Time Employees:
Health, vision, dental, life, short and long term disability, 401K with company match, FSA/HSA and paid vacation.
Apply For An Open Position:
To apply for one of the open positions listed below, first click on the job title to download a complete description of the role.  Next, email your resume to hr@harmonyhit.com.  In the email subject line, state the position for which you are applying.  In the email body, introduce yourself and explain how you meet the required qualifications and desired attributes.  We'll take it from there.  If we get a good vibe from your letter and resume, one of our recruiters will reach out.  A more formal application process will come later if we both feel it's a match.  We're anxious to hear what you have to offer our team.
Open Positions
Testimonials
"This is a great place to work – we use industry-leading technologies and techniques to archive healthcare data and improve lives."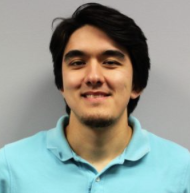 Tai, Data Integration Specialist Team Lead
"I've had such a great experience being an intern at Harmony Healthcare IT. The people here love to help me learn and push me toward new opportunities. This internship has opened me up to so many future opportunities and it is so worth it."

Allison, Junior Database Analyst
"Our solutions reduce the costs associated with healthcare and help improve patient lives.   Working with a dedicated team of experts driven daily to execute on that mission is both rewarding and humbling."

Jim, Product and Program Management
"The people here are outstanding and the experience has been very meaningful. This organization is dynamic as functional teams work with each other efficiently and closely."

Tim, Junior Database Analyst
"Everyone is affected by healthcare.  The work I do here betters the delivery of healthcare.  That leads to improved patient outcomes. This is a noble and fulfilling career that truly makes a difference in peoples' lives."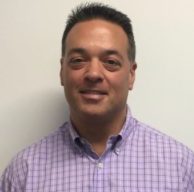 Chris, Software Development
"In the 7+ years I've worked here, I've been a part of something amazing.  Everyone here works every day to make our clients happy.  That kind of dedication is rare, yet, it is the norm here."

Jim, Business Development
"This company not only provides quality service, but does so in a secure fashion. I, being an advocate of cybersecurity, truly appreciate our mission to ensure the security of vital health information."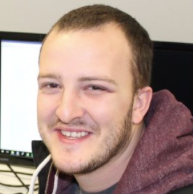 Nick, Security Analyst
"Archiving data from siloed legacy systems that were replaced by Cerner and Epic, we are at the foothills of a giant market opportunity.  There is no better time and no better way to learn the ins and outs of a booming industry."

Conrad, Business Development
"I enjoy working here because of the culture. It's warm, inviting and very supportive.  I'm never afraid to ask questions to strengthen my knowledge of health IT.  I believe culture plays a big part in the company's success."

Matt, Business Development
Downloads