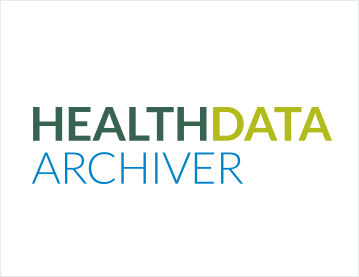 Data Archiving | Secure Storage of PHI
First, we convert your full database, not just demographics or balance- forward financials, into a relational database. Next, we optionally scan in copies of any old paper charts. Then, we index all of that data and make it searchable by account ID, name, social security number or data source.
Bottom Line: We streamline your IT plan, help you recoup valuable paper chart storage space and ensure compliance with medical record retention mandates for the next 10-25 years.
Archiving
When To Archive
System Replacement
System Acquisition
System Migration
Practice Closure/Relocation
Provider Retirement/Death
Why To Archive
Reduce cost of legacy system and paper chart maintenance
Minimize risk of litigation and audit
Eliminate data conversion issues
Simplify access to historical data for care collaboration
Merge data silos, both acute and ambulatory, easily
Example
"I need a solution for lowering cost and risk on the maintenance of my old system. I would like to decommission this old server."
Customer
"We can meet those needs and ensure you comply with state and federal regulations regarding the archival of protected health information (PHI)."
HARMONY HIT
Contact us to learn more about health data archiving, and, be sure to check with your attorney, state medical society or AHIMA on medical record retention requirements that affect your organization.