Our Experience
We're a group of information technology strategists and technical support analysts that have delivered healthcare IT since the early eighties. We know the ropes.
Our Perspective
We've seen, first-hand, how corporate mergers and acquisitions has made healthcare IT more complex. We simplify it.
Our Commitment
When it comes to technical support, a case number never replaces a first name and a call back is no substitute for immediate issue resolution. We're committed to quality customer service.
Our Focus
If it relates to the technical infrastructure of your hospital or medical practice, we'll tackle it. We specialize in delivering and supporting medical information technology.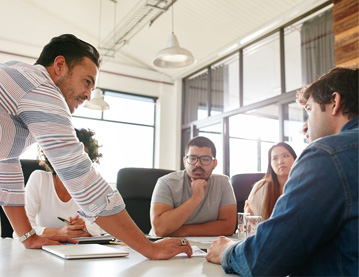 Bottom Line
Technology drives the accessibility, security, efficiency and quality of your clinical data. That means that it has to be right, 24/7. No exceptions. No excuses. Each element of your information framework must work with the next to deliver system reliability and data integrity.