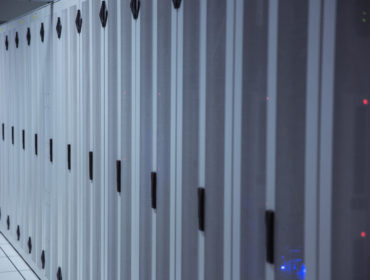 Back to blog
Healthcare Market Consolidation Increases Need for Data Archiving
02.14.2018
Mergers and Acquisitions (M&A) in Healthcare
Last year, M&A in healthcare hit a ten-year high with 115 transactions, including 11 deals that involved sellers with revenues of more than $1 billion.  As reported in Fierce Healthcare, quoting a Kaufman Hall report, that is an increase of 13% over 2016.  The article states that "the rush to expand comes as other groups, like CVS and Optum, make a stronger push into the providers space."  In 2018, we see a continuation of merger activity.
In a recent announcement, Amazon, Berkshire Hathaway and JPMorgan Chase said they are forming an independent healthcare company for their combined one million employees. They say the plan isn't to replace existing hospitals or healthcare centers, but to use technology to simplify patient care. It's not exactly clear yet what this means. These three companies are known for implementing transformative technology in their own businesses, so it is intriguing to consider how they might create something new, or improved, that may someday enter the broader healthcare IT landscape.
There already are some signs of new players and disruptors in healthcare as Amazon is registered as a pharmacy in 12 states and Apple recently purchased two medical clinics.
Consolidation of the EHR Vendor Playing Field
In a Healthcare Informatics article from last March, Mandy Long, chair of the Healthcare Information and Management Systems Society (HIMSS) EHR Association Clinician Experience Workgroup and vice president of product management at the Boca Raton, Fla.-based vendor Modernizing Medicine predicted that "In the next three to five years, you will be talking about 20 or less [major EHR players]."  Long supports that prediction by noting the challenging nature of technology requirements EHR vendors are facing to compete with each other, and to make their user base successful, with Meaningful Use, interoperability and MACRA (the Medicare Access and CHIP Reauthorization Act of 2015).
Rising Volume of Disparate, Legacy EHR Systems in Health Systems Nationwide
As hospital systems continue to merge and EHR vendors exit the market, the number of disparate, legacy EHR systems will continue to grow. Most hospital CIOs are creating a legacy data management strategy as a critical reaction to this market consolidation.
The benefits of creating a strong legacy data management strategy include: cost reduction, risk mitigation, compliance with both security standards and record retention mandates, simplified access to data and an opportunity to merge decade's worth of data from disparate software applications into a secure long-term storage and retrieval center.
Does your IT leadership have a plan to consolidate legacy data silos to ensure secure record retention for the next 7, 10 or even 25+ years?  Once consolidated, will the data be readily accessible and enabled for interoperability?  Requests for historical patient records are fielded routinely from patients, payers, employers and lawyers.  Keeping the data siloed in outdated applications not only makes your healthcare organization vulnerable from a security standpoint; it also makes it far more difficult and costly to maintain, access and share information.
We get data.  We understand your needs.  We can help.  Connect with Harmony Healthcare IT, the makers of HealthData Archiver®.