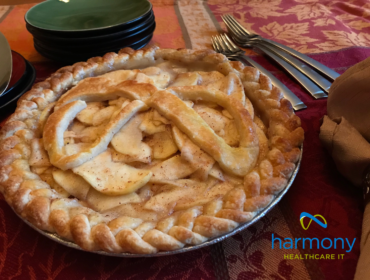 Back to blog
An Attitude of Gratitude for Our Team
11.21.2017
Harmony Healthcare IT is the maker of Health Data Archiver, a secure long-term storage solution for patient and employee information.  A company of this kind — handling critical and protected data of this sort — requires dependable, honest and hard-working team members.  And, that's exactly what we have.  We have a team that cares not only about the work we do but also about each other and our community.
As the Thanksgiving holiday approaches, we thank our team of data experts, project managers, analysts, developers, engineers, administrators and market representatives for giving us all they've got.  Thank you for exceeding the expectations of our prospects and clients.  Thank you for your camaraderie, creativity and commitment to our simple yet meaningful core values.  We would not be thriving if it weren't for each and every one of you.
Each day "we get data."  This weekend, we'll take a well-deserved break and go get some pie!
Enjoy a safe and healthy holiday weekend with family and friends.