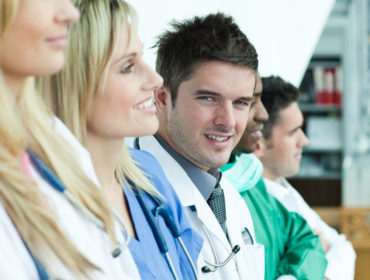 Back to blog
Employee and Human Resources (HR) Record Retention in Healthcare
11.15.2017
When it comes time to replace the Enterprise Resource Planning (ERP) system or Human Resource Management System (HRMS) in your healthcare facility, you must decide where, how and for what duration to store the employee and HR data.
What Regulations Govern Employee and HR Data Retention?
While HIPAA is a driving factor for employee data retention at healthcare facilities, there are a few other federal employee data retention requirements that apply to all organizations:
The Equal Employment Opportunity Commission (EEOC) Regulations require employers to retain personnel or employment records for one year.
The Fair Labor Standards Act (FLSA) states that employers must keep payroll records for a minimum of three years and any records that might be needed to explain wage discrepancies for employees of the opposite sex for a minimum of two years.
Other federal laws regarding the retention of employee records and HR information often depend on the number of employees at an organization. Those record retention requirements might range anywhere from one to 30 years. The Society of Human Resource Management has a good consolidation of guidelines from those requirements that you can read here and a table of Federal Record Retention Requirements you can access here.
According the United States Department of Labor, The Occupational Safety and Health Administration (OSHA) requires "the retention of occupational medical records for 30 years after termination of a worker for the purpose of providing access to the records for employees and their representatives after a worker has left employment. Both employee medical and exposure records must be retained."
How To Store Employee and HR Data Long-term
When your employee record retention policy requires data storage for the long haul (i.e., up to 30 years or beyond) and, especially if the systems that store your employee data have been replaced by a newer system, you may need to seek an archive vendor and solution.  When it comes to decommissioning legacy human resources software that stores employee and HR data, a legacy data management strategy is an important consideration.  Whether you are retiring one, four or 14 legacy systems at once, a legacy data management strategy from an expert archiving vendor helps guide decisions around system retirement prioritization.  It also provides a common data retention methodology and framework.
Getting Started
If your healthcare organization is in need of employee or HR data storage long-term, contact Harmony Healthcare IT, the makers of Health Data Archiver.