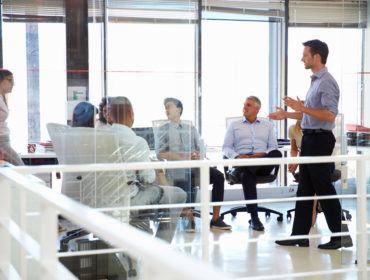 Back to blog
Decommissioning Integrated EHR and ERP Systems in Healthcare
11.09.2017
Consolidation in the EHR Market is Causing System Replacement
Recently, it was announced that Allscripts bought McKesson's electronic health record (EHR) and revenue cycle management (RCM) tools. For many of the larger hospitals and health systems using McKesson, that may mean an EHR and RCM system replacement is on the horizon with movement away from McKesson's Paragon solution (which may now be directed toward smaller hospitals).
Earlier this year, it was also announced that the largest health IT vendors, Epic and Cerner, are now beating out MEDITECH in the small hospital markets, a niche where MEDITECH has traditionally maintained its foothold.
EHR Replacement may also call for ERP Replacement
If your hospital intends to replace electronic health record (EHR) systems such as McKesson, MEDITECH – or even other integrated EHR/ERP systems like CPSI — there are many functions beyond standard EHR you may also need to replace.  Those functions are Enterprise Resource Planning (ERP) related – like human resources, payroll, accounts receivable or materials management.
Positioning for so much change in one system overhaul is possible, and, it may even have its advantages. Not only will you reap the benefits of a new EHR, but, also of a cutting-edge stand-alone ERP system for potentially even more effective human capital, financial and supply chain management.
Decommissioning EHR or ERP Systems Require a Legacy Data Management Plan
The big questions regarding EHR or ERP system replacement center around data conversion.  What legacy data will your new vendor(s) allow you to migrate to the new system(s)?  After that is determined, the next step is to plan what to do with the rest of the historical patient, employee, and business data.
At Harmony Healthcare IT (HHIT), data experts help healthcare delivery organizations develop a legacy data management strategy aimed at creating patient, employee and business record retention plans that meet state, federal and agency regulations.  With its solution, Health Data Archiver, HHIT guides your data governance team through a process which considers legacy system inventory, financial forecast and system prioritization for decommissioning EMR and ERP systems enterprise-wide.
Taking the First Step
If you take inventory of the various ERP functions currently integrated into the MEDITECH, McKesson or CPSI EHR that you intend to replace, you can work with a data management partner like Harmony Healthcare IT to retain records from those modules as well as the EHR modules – all in one archive – for easy user access for years to come.
If you are facing questions around the impact your EHR conversion may have on the entire organization, including HR and finance, we can help each team sort through the answers. Contact us to get started on replacing your integrated EHR/ERP system so we can get a comprehensive system discovery underway.