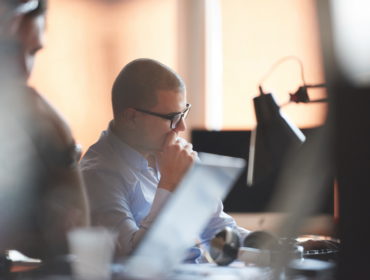 Back to blog
ERP Adoption in Healthcare: Out with the Old, In with the New
10.31.2017
While hospitals nationwide have spent the last decade achieving a 90+% adoption rate for electronic health records (EHR), they are hovering below a 30% adoption rate for Enterprise Resource Planning (ERP) adoption.
We recognize, according to recent data from Definitive Healthcare that adoption of ERPs among hospital and health systems is still relatively low, at just 27%. In most cases, health systems are still relying on several disparate systems to accomplish the tasks that one ERP may be able to achieve. But change is hard, and on a scale this large it's also complicated. Without a program like Meaningful Use driving your ERP decisions, it may also inadvertently become a lower priority. With the right data partner, however, positive changes for your organization may be closer than you thought.
The remainder of 2017 and the years to come promise significant market disruption and product development that create exciting new opportunities to streamline, automate, enhance, and connect operational functions from payroll to team building to supply chain management at your healthcare facility. It's clear that as these new technologies in the ERP space become more commonplace, the positive impact on your organization will be vast.  But first comes the long journey of product selection and implementation. Often times we recognize that one of the most arduous parts of that implementation may be dealing with all of those legacy employee, financial or materials management systems and the legacy data that comes with them. While the challenge may feel daunting, we've compiled a starter list of tips and strategies for easing the ERP transitions and conversions when it comes to legacy data management.
Consult your experts in legacy data archiving and management to prepare for the best timing. We'll be able to evaluate your current inventory of systems from EHR to HR payroll to supply chain management and help you devise a plan that will be least disruptive to the entire organization, and, consolidate legacy patient, employee and business data to ONE archive.
Don't be afraid of retiring as many legacy systems as you can. Leading vendors in the ERP arenas are working hard to create innovative functionality that could put your old systems to shame. Don't miss out on the chance to evaluate retiring each disparate system that may just be old news.
Look on the horizon for ERP vendor mergers and acquisitions that could change the way your current applications operate or even signal an inevitable sun setting of the systems you have grown accustomed to.
Adopt common sense policies on employee and business data retention. Even if you've been using the same system to do your HR management for the last 15 years, that doesn't necessarily mean you have to archive all of the data in that system.  Consult with your data governance team.
Ensure your data archiving partner is committed to managing your data transfer all the way from beginning to end. As the professionals in that space, we want you to lean on us to extract the data from your legacy systems and ensure it makes it safely and accurately into your archive system to be fully searchable, the way you expect it.  Proven data validation methodologies are critical.
Legacy data management should never be the reason you choose not to move forward with new product adoption. A true data archiving pa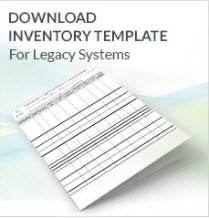 rtner will be the leader you need to make your data headaches during an ERP replacement disappear. In the end, we hope you will take advantage of the exciting new functions in these enterprise applications and join the increasing number of health systems adopting enterprise systems for their finance, operations, and human resource needs.
Think you're ready to get started replacing disparate EHR and/or ERP systems and need a legacy data archiving partner? You can start with our free inventory tool available for download here.
Contact us with legacy data management questions.