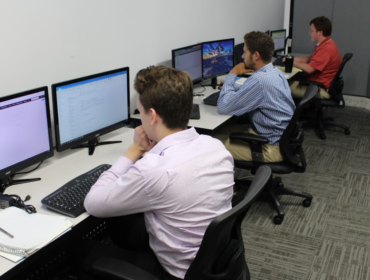 Back to blog
The Sky's the Limit for our 2017 Interns
08.28.2017
The power to fly or teleport around the world are the two super powers the 2017 Harmony Healthcare IT interns think would be most helpful in their lives. The group of eight college students from Indiana University, Indiana University-Bloomington and Purdue University spent the last several months immersed in helping health data move at a super-power speed, but that's only the beginning.
"We are really pleased with everything this year's interns were able to accomplish in the business," shared Laurie Seall, Manager of ETL & Data Services. "Our interns contributed from day one and have been valued members of the team. They play an important role working alongside our experts in data mining, mapping, archiving and implementation. We look forward to continuing to evolve our internship program as it truly is a win-win-win for the interns, our company and our clients."
Nick, a Psychology major, wrapped up his internship with a full-time job at Harmony Healthcare IT: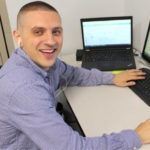 "My internship was great. It was helpful to meet everyone and learn from the development team before I was hired fulltime as a Quality Assurance Analyst. Harmony Healthcare IT is a company that is continuously growing which provides a lot of opportunities for individual growth."
Dakota, a Computer Information Technology major & an aspiring software developer, shares his experience: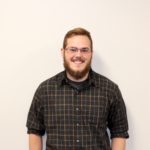 "It was very nice to work within a team of other developers. I learned a lot of valuable skills from the multiple projects that I completed. Every day, there was always something new to learn. I learned a lot about Python, JavaScript, and various IT tools, however I know that I still have much more to learn."
Elise, a Supply Chain Management major, explains the opportunity for growth: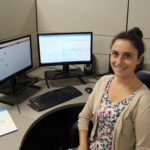 "This internship helped me grow as a person. Moving to South Bend helped me step out of my comfort zone and it led to immense personal growth."
Padraic, an Informatics major explains the structure of the internship: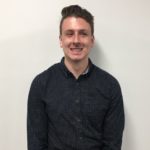 "I worked as a database analyst. My first two weeks consisted of comprehensive training ranging from covering the technical ETL skills as well as details on the company structure and processes. I completed my training and immediately started doing project work. This project work, while challenging, soon became very rewarding and allowed me to feel like my work was having a direct effect on the progress of the company. Harmony Healthcare IT gave me a uniquely engaging work experience which is not always common in an internship."
Ben, an Informatics major, shares his insights on the importance of information technology: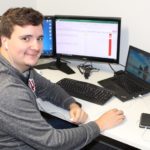 "The future is very bright for healthcare information technology. Society is becoming more and more integrated with technology and companies that utilize the increasing presence of technology will continue to grow. The U.S. also has a growing demographic of people that, as they continue to age, will need access to healthcare. So working for a company such as Harmony Healthcare IT at this time is very interesting because healthcare IT will only continue to grow and become more important."
Connor, an Informatics major, shares insights for prospective interns: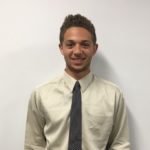 "An internship that gives real work experience is extremely important as it allows you to see what the day to day in that career is like. In addition, it helps you determine if it is something you wish to pursue."
Gio, a Biology major and returning intern for the second summer shares her insights: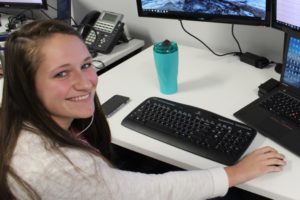 "I liked that as a second internship, I was still able to learn and do new things. I was able to work in other areas besides systems analyst work. I really enjoyed being able to learn many different aspects of the company this summer."
Zachary, an Informatics major, shares his big take away: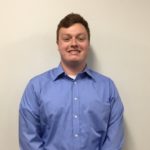 "I will always remember seeing the hard workers throughout the company. This company is growing fast and you can tell why when you see the dedication and talent here."
Looking for an Internship?
Harmony Healthcare IT regularly seeks interns who are college students with a variety of majors that often include: computer information technology, pre-med, computer science, marketing, mathematics and informatics.
In addition to the in-depth technical experience and access to healthcare data experts, Harmony Healthcare IT offers interns an opportunity to participate in an engaging company culture with company-sponsored outings, recreational sports teams and volunteer activities that extend the opportunities to network and learn outside of the office.
Connect with us!
Harmony Healthcare IT regularly visits college campuses to meet and recruit students for internships and entry-level positions throughout the year within many areas of the company including database analysts, systems analysts and sales/marketing.
For more information, or, to submit your resume for consideration, email us.