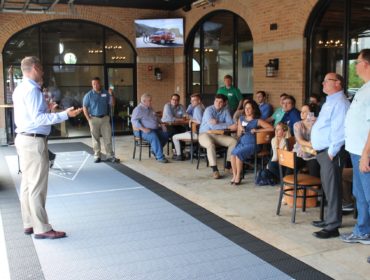 Back to blog
Breaking from Our Work to Build a Better Team
06.21.2017
Extracting, migrating and retaining patient and employee data for hospitals and health systems requires accurate and intense work.  Our development team releases the latest product features, our sales and marketing team presents solutions, our data team maps and migrates data, our project and implementation team deploys products and our support team provides responsive customer service.  Each department contributes significantly to our overall mission of preserving vital information that improves lives.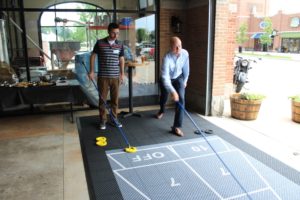 Just as important as the work we do is how we work together.  Every now and again, we take time to relax our minds and refresh as one team.  It's important for our chemistry and energy level.
Last night, our team "took it local" to the area's newest gastropub, Heavenly Goat Brewing Co.  We give the new establishment a thumbs up with its rustic charm and patio dining – complete with shuffleboard courts — behind large retractable glass doors.
Thank you, Granger, IN, for giving our team a great place to socialize, revitalize and continue to bond.