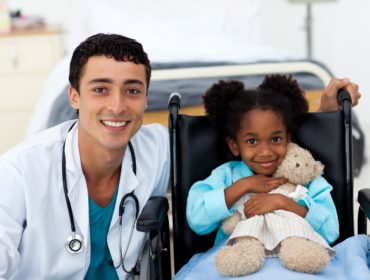 Back to blog
National Patient Safety Awareness Week and How Health Data Archiver Plays a Role
03.16.2017
Harmony Healthcare IT is pleased to recognize our role in the National Patient Safety Awareness Week that takes place March 12–18, 2017. This year's theme is United in Safety.
Fifteen years ago, the Institute of Medicine brought public attention to the issue of medical errors and adverse events, and patient safety concerns remain a serious public health issue that must be tackled with a more pervasive response.
The National Patient Safety Foundation (NPSF) convened an expert panel in February 2015 to assess the state of the patient safety field and set the stage for the next 15 years of work. The resulting report makes eight recommendations:
Ensure that leaders establish and sustain a safety culture
Create centralized and coordinated oversight of patient safety
Create a common set of safety metrics that reflect meaningful outcomes
Increase funding for research in patient safety and implementation science
Address safety across the entire care continuum
Support the health care workforce
Partner with patients and families for the safest care
Ensure that technology is safe and optimized to improve patient safety
Harmony Healthcare IT supports patient safety initiatives by providing healthcare providers with a robust, secure and searchable archive that keeps clinical health data accessible at the point of care. We are dedicated to #8 above and ensuring that technology is safe and optimized to improve patient safety, but it's more than that.
Our team developed a four-step Data Availability plan to ensure that necessary health data is readily and easily available where it's needed, when it's needed and how it's needed. We know that data availability is key to improving patient safety and patient outcomes.
Click here for more Data Availability information.
The U.S. Partnership for Patients, sponsored by the U.S. Dept of Health and Human Services provides resources, support and guidance for patients and hospitals, alike. Nationwide Children's Hospital in Ohio, with support from the Partnership for Patients, has extended its safety focused initiatives to include a program called Zero Hero. The program in its seventh year has reduced dangerous hospital errors by 80 percent.
The Zero Hero program has five recommendations that are universal and aimed especially at keeping children safe during a hospital stay. Click here to see the article.
Our work with Health Data Archiver to reduce legacy data silos and support data availability for the continuum of care specifically supports #4 which states:
Navigate My Care. Care must be well-coordinated and efficient, especially with the most complex medical conditions. Ultimately, better coordination and open channels of communication can prevent unnecessary hospital visits and speed response time when parents have a question or concern
Our team is encouraged by the many initiatives that are moving the quality of care for patients in a positive direction. Harmony Healthcare IT is positioned with technology solutions to provide healthcare experts with clinical health data at the point of care to improve patient safety and outcomes.