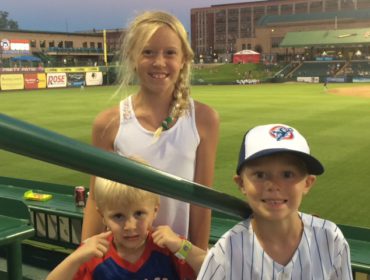 Back to blog
Take Me Out: A Summer Outing at the Ball Field for the Harmony Healthcare IT Team
06.28.2016
The Harmony Healthcare IT (HHIT) team, as well as families and friends, gathered last evening at the Four Winds Field at Coveleski Stadium.
Four Winds Field, home to the South Bend Cubs minor league baseball team, is located less than a mile from the HHIT office. The venue includes a fun zone, splash pad, Cubs Den team store, and seating for over 5,000 people — the perfect setting for a summer employee outing.
"Team events outside of the office are important," says Laurie Seall, Manager of ETL & Data Services. "It is nice to spend time with co-workers and their families. That time draws us closer as a team and ultimately makes a positive impact on the work we do together."
The Cubs came to South Bend in 2015 and set several attendance records that season, bringing a great feel of team spirit to the city. Although the Cubs lost last night to the Lake County Captains (1-7), the evening was certainly a win for HHIT.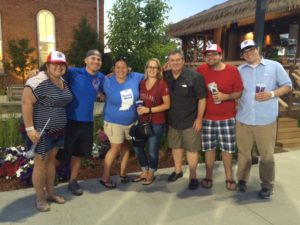 "As our company grows, events like this help us stay connected both personally and professionally," says Fria Kurowski, an account manager at HHIT. "I enjoy working for a company that recognizes how important team connection is and takes the time and energy to cultivate it."
Four Winds Fields offers local South Bend residents not only a place to watch baseball, but also a great place to hang out, eat a hot dog and have some good old-fashioned fun.
Thank you, South Bend, for offering such a welcoming venue for a fun-filled summer night out.