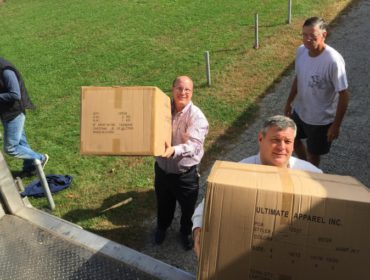 Back to blog
Making 3,000 Winter Coats Available to Children in Michiana
10.07.2015
Employees from Harmony Healthcare IT (HHIT), today, volunteered at The Christ Child Society in South Bend, IN, helping to unload 246 boxes of winter coats that will be distributed to about 3000 children in the Michiana area.
"It always feels good to give to those in need," says Matt Gorski, a sales consultant at HHIT, "especially when it's right in our community."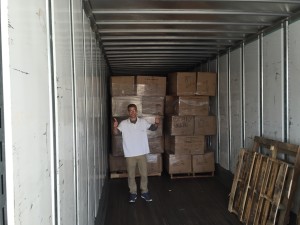 Gorski says he didn't realize what a significant impact The Christ Child Society makes to less fortunate children until he volunteered this morning, took a tour and gained insight into how the operation runs.
For the past 67 years, this organization has provided new winter clothing to economically disadvantaged children from newborn through age twelve without consideration of religion or ethnic factors.
HHIT was happy to lend a helping hand to these efforts and is open to giving back in other ways around its community.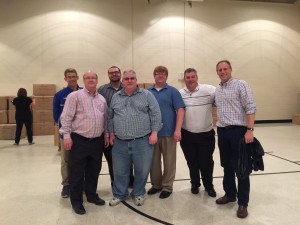 "It felt great to contribute my time to such a great group of people," Gorski said.  "This is a wonderful service benefitting thousands of kids."
To learn more about The Christ Child Society South Bend or to find out how you can get involved to help the over 500 volunteers at the organization, go to http://www.christchildsb.org/