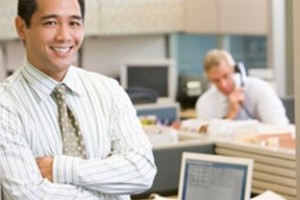 Back to blog
Need Skilled, Affordable IT Personnel? Outsource it.
01.18.2012
If 2012 promises anything for physicians, it's a year full of IT challenges.  Whether it's Version 5010 compliance, the achievement of EHR meaningful use or the sharing of data with HIEs and ACOs; there will be some work to do on the technology front.  The problem is that many physicians don't employ a full-time resource dedicated to researching, selecting and implementing technology solutions.
Studies report that, due in part to rapid growth in the industry, the demand for technology consultants is at a high.  Toronto-based Millennium Research Group predicts the EHR software market will grow at an annual rate of more than 12 percent through 2016, hitting $8.3 billion that year.  A recent survey by the College of Healthcare Information Management Executives (CHIME) predicts that IT staffing shortages will put projects at risk and negatively impact the successful implmentation of electronic health records.
So what's a doctor to do?!  Outsource your IT services.  Find a firm that specializes in health IT.  With all that's going on in the industry, that market expertise gets you further ahead than if you partner with a general busines IT shop.  IT consultants should be able to help with everything from 5010 compliance to HL7 interfaces to EHR selection and meaningful use attestation processes.  If it plugs in at your medical practice, a godd health IT firm should be able to support it or refer you to someone who can!
Contact Harmony Healthcare IT for the virtual IT needs at your medical practice.